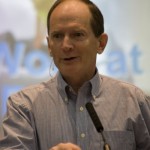 Mike Hixson
Teaching Pastor
Mike Hixson serves Graham Church as our teaching pastor and elder. Mike has a lot of passions.  He's crazy about his wife Kathryn, and he loves his three children and two grandsons. Mike says he can't believe how blessed he is to get paid for serving his favorite church. You'll probably pass Mike and Kathryn on the roads, since they constantly ride their tandem bike. One of Mike's main faults is that he loves winter and thinks everyone should move to Michigan.
Mike bleeds green because he graduated from Michigan State.  He also studied at Temple Seminary and received his D.Min. from Southern Seminary.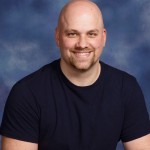 John Schlaack
Associate Pastor/Counselor
John Schlaack is the Associate Pastor and a Counselor at Graham Church [a.k.a. "Pastor Johnny"].  John is a dedicated husband to his wife Lisa, and father to his six children (two of which are special needs).    John's favorite parts of ministry are teaching, counseling/discipling others, and community outreach.    His recreational pastimes include laughing with his wife as they parent an interesting brood,  reading, basketball, and impersonating a computer geek.  He's been on staff at Graham Church since 2001.
Bob Karr (Pastor Bob) has enjoyed serving as an elder and the youth pastor at Graham Community Church since 2008. He loves the fact that the Lord has blessed him with the chance to impact the next generation for Christ as a full-time job!
Bob graduated from Baptist Bible College in 2007 and is currently pursuing his master's degree from Liberty University in order to be done by 2014. Bob is originally from western New York but has fully embraced his Michigan home through wholeheartedly cheering for anything that has to do with the Michigan State Spartans. When not spending time with the teens, he loves to spend his time with his wife Charissa, enjoying basketball, softball, and playing with their boxer, Berkleigh.